Are You Ready For The Ultimate Barbecue Experience?
Welcome to DaddyO's BBQ, the perfect family-friendly smokehouse for all your BBQ cravings! Our warm and welcoming atmosphere, coupled with friendly and attentive service, is sure to make you feel right at home.
Our menu boasts some of the most delicious BBQ dishes you'll ever taste, including our mouth-watering pastrami, succulent brisket, fall-off-the-bone ribs, and juicy burgers. We take pride in our authentic smokehouse cooking methods, using only the finest ingredients and traditional techniques to create dishes that will leave you wanting more.
At DaddyO's, we believe that there's something for everyone, which is why we offer a variety of food options to suit every palate. Whether you're a meat-lover or a vegetarian, we've got you covered. And, of course, no BBQ experience would be complete without our signature DaddyO's BBQ sauce, the perfect accompaniment to any dish.
Wash down your meal with our refreshing soda or, for the more adventurous, try our signature DaddyO's beer. It's the perfect complement to our BBQ, and it's brewed exclusively for us!
So come on down to DaddyO's BBQ, where the food is always hot, the atmosphere is always friendly, and the BBQ is always smoking. We can't wait to serve you!
Daddy O's Vip Club
As a member of our VIP Club, you will be the first to hear about the cool events and parties at Daddy O's.
Plus, you can earn exclusive savings and discounts and you just might be invited to some upcoming VIP Parties so check your phone!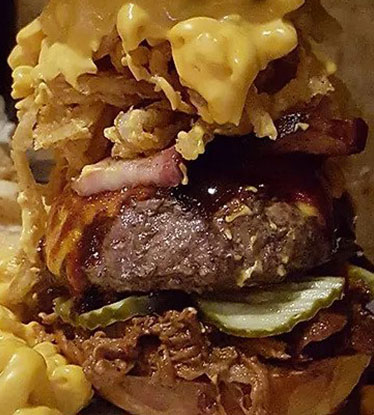 Daddys O's Experience
Everything is freshly made & seasoned to perfection!
Tender smoked, ribs, sausage, briskets & steaks
Juicy burgers & hot dogs
Smokin' good sandwiches
Homemade jalapeño poppers, chicken strips, macaroni & cheese, corn bread, sweet potato tots, fried pickle chips & more!
Original recipes for our homemade sauces.
Party's + Events
Got something to celebrate? Daddy O's throws a damn good party, Book a big table or go hog wild and take the whole restaurant.
Catering
We make your get-togethers famous! Our BBQ menu is perfect for any event you've got cookin.
Let us make your next get-together a smokin' success.