Are You Ready For The Ultimate Barbecue Experience?
Daddy O's BBQ & Sports Bar is the ultimate destination for Award Winning Southern BBQ! As the only Smokehouse in Staten Island, we are your unrivaled BBQ and Sports Bar destination. Whether you are looking for a perfect lunch location, a dinner experience with the family, or you just want to cut loose with some of the friendliest waitresses in town and catch a game, Daddy O's BBQ & Sports Bar has you covered!
Daddy O's Vip Club
As a member of our VIP Club, you will be the first to hear about the cool events and parties at Daddy O's.
Plus, you can earn exclusive savings and discounts and you just might be invited to some upcoming VIP Parties so check your phone!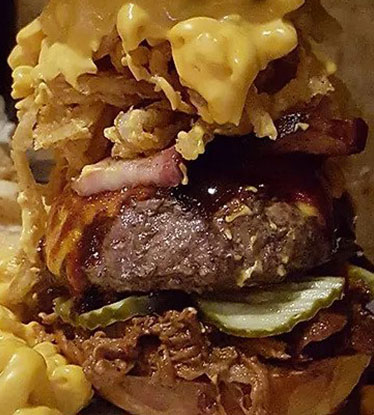 Daddys O's Experience
Everything is freshly made & seasoned to perfection!
Tender smoked, ribs, sausage, briskets & steaks
Juicy burgers & hot dogs
Smokin' good sandwiches
Homemade jalapeño poppers, chicken strips, macaroni & cheese, corn bread, sweet potato tots, fried pickle chips & more!
Original recipes for our homemade sauces.
Party's + Events
Got something to celebrate? Daddy O's throws a damn good party, Book a big table or go hog wild and take the whole restaurant.
Catering
We make your get-togethers famous! Our BBQ menu is perfect for any event you've got cookin.
Let us make your next get-together a smokin' success.